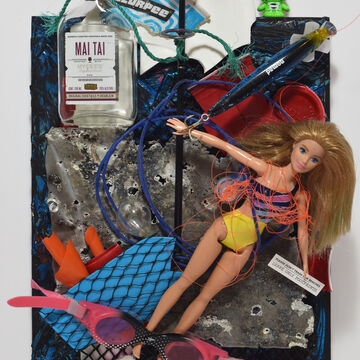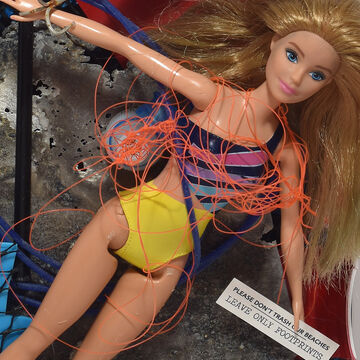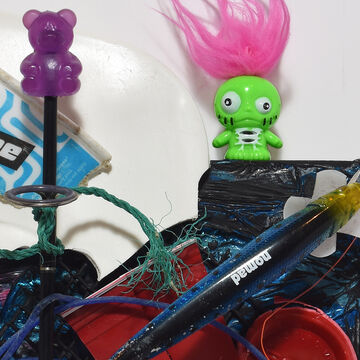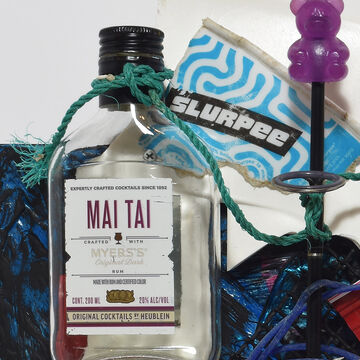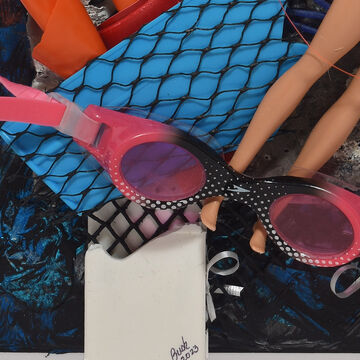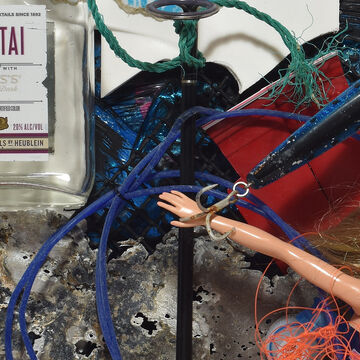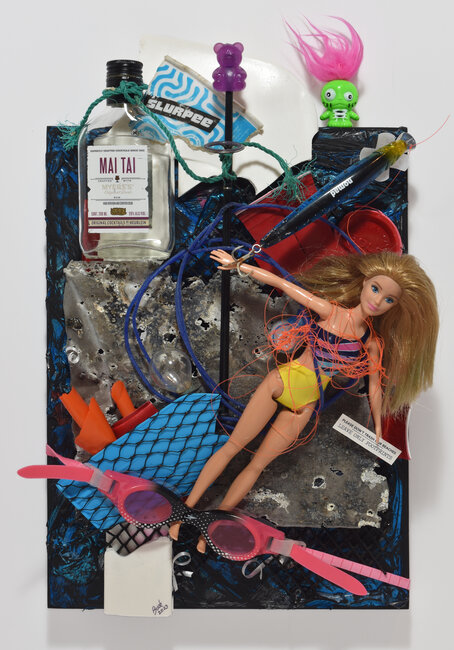 Click for Large Views
Barbie Got Trashed
Size: 12x16 panel
The black and blue background of this piece was created from a mylar balloon manipulated with a heat gun and painted with acrylics. It includes a wide array of found trash, from toys to fishing gear, conveys Barbie's plea, "PLEASE DON'T TRASH OUR BEACHES," and portrays her symbolic demise.

Beach trash items include: Barbie doll, goggles, troll, liquor bottle, Solo cup, fishing lure, portable grill bottom, plastic bear, plastic cords and rope, fishing line, slat from plastic beach chair, Slurpee cup, shotgun wad, piece of fishing rod, partial mesh bag, ribbon, misc. pieces of plastic, and a mylar balloon.

Currently on display in the Aycock Brown Welcome Center in Kitty Hawk, NC.

Created in 2023. Signed and dated by the artist, Bush Prisby.
All artworks are created using beach trash collected from Cape Hatteras National Seashore in North Carolina. All items have been thoroughly cleaned and sanitized.
[ To Top ]