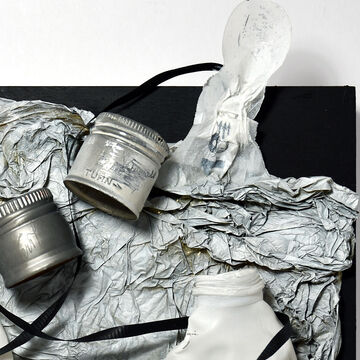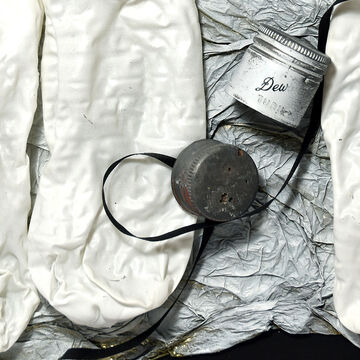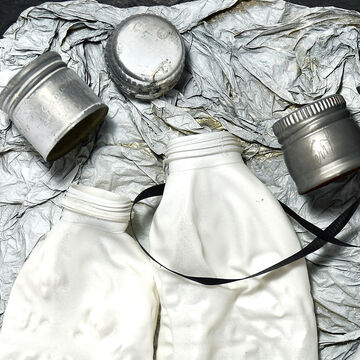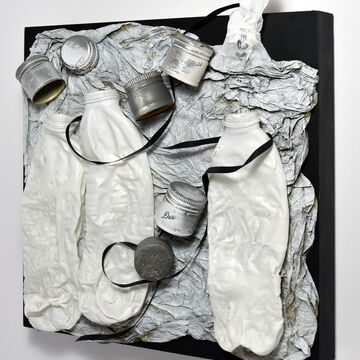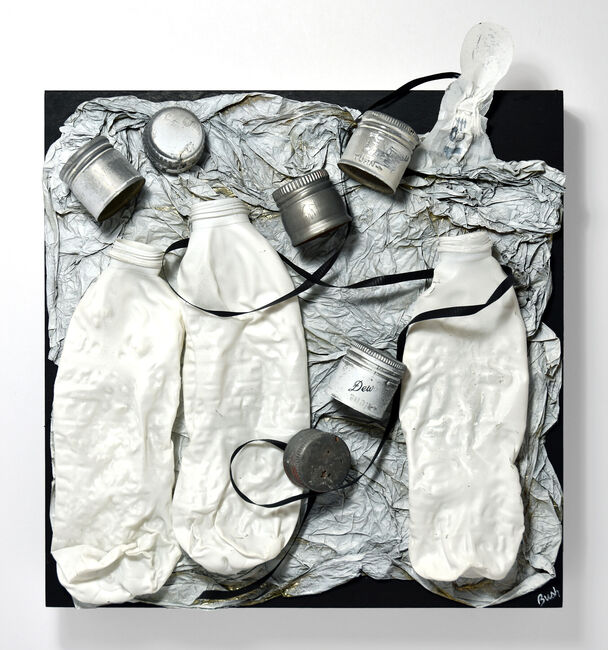 Click for Large Views
White Trash
Size: 10x10 panel
* A percentage of this purchase benefits Outer Banks Forever.

The silver background of this piece was created from a mylar balloon manipulated with a heat gun. Plastic water bottles were flattened with a heat gun and lightly spray-painted. The black ribbon from the balloon was woven around assorted, metal, liquor bottle caps.

Created in 2022. Signed and dated by the artist on back.
*
Outer Banks Forever
is the official non-profit fundraising partner of Cape Hatteras National Seashore.
All artworks are created using beach trash collected from Cape Hatteras National Seashore in North Carolina. All items have been thoroughly cleaned and sanitized.
[ To Top ]