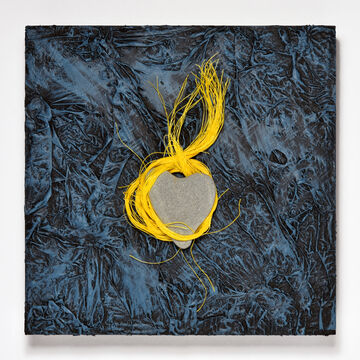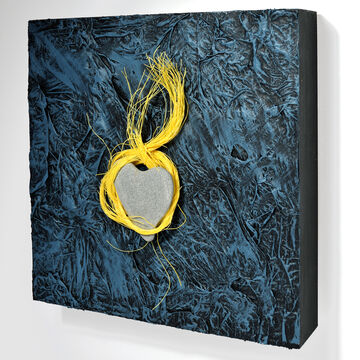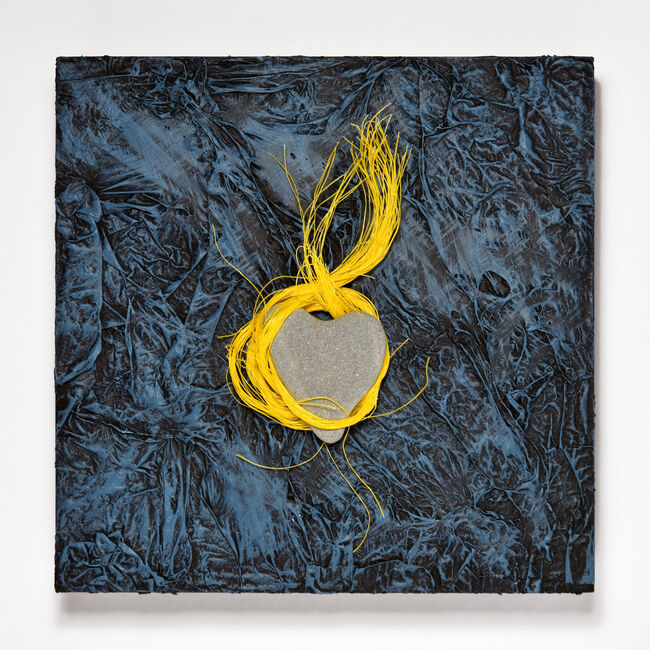 Click for Large Views
Sacred Heart
Size: 8x8 panel
* A percentage of this purchase benefits Outer Banks Forever.

The background of this piece was created from a mylar balloon manipulated with a heat gun and painted with acrylics. The centerpiece is a heart-shaped piece of fulgurite (formed when lightening strikes sand) wrapped in a piece of nylon rope.

Created in 2022. Signed and dated by the artist on back.

*
Outer Banks Forever
is the official non-profit fundraising partner of Cape Hatteras National Seashore.
All artworks are created using beach trash collected from Cape Hatteras National Seashore in North Carolina. All items have been thoroughly cleaned and sanitized.
[ To Top ]