Preserving the natural beauty of Cape Hatteras National Seashore
TRASH REMOVED TO DATE: 821.15 LBS

Leave Only Footprints
The Outer Banks is one of the top beach vacation destinations in the U.S. While you're enjoying your time here, please remember that litter, especially plastic, is a major threat to our beaches and the ocean. It's not just an ugly sight, it's harmful to sea animals, birds, and fish. Please take everything from the beach that you take to the beach.
Leave only footprints!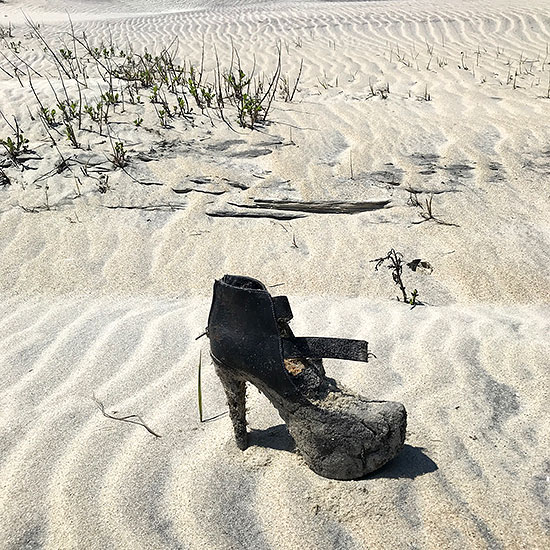 WHAT WE DO
While we beachcomb for treasures and watch dolphins surfing, pelicans defying the breaking waves, and gulls laughing at whatever it is they laugh at, we pick up trash along the way and anything that doesn't belong. Some of the "best looking" trash is being recycled into artworks for sale, turning something bad into something good. Our actions will generate multiple good consequences - yours can too! More ⋙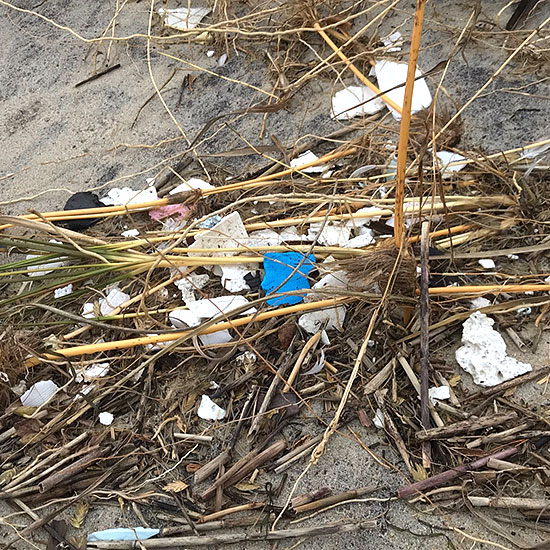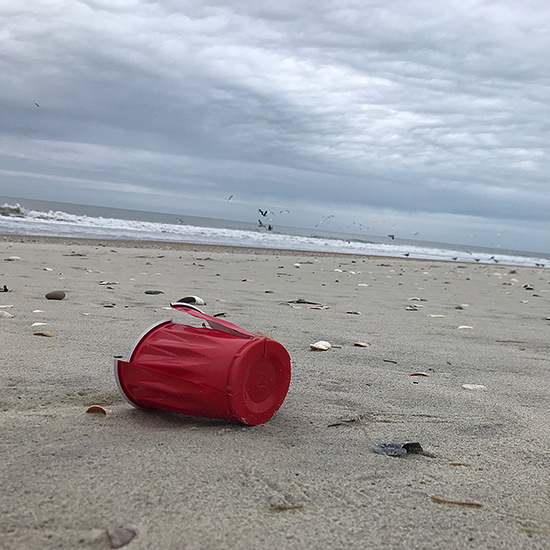 YOU CAN HELP
On your next visit to the beach, simply remove even one thing that doesn't belong there. It's ok to start small. Everyone has the ability to change the world for the better, one small step at a time. Pick up one piece of trash every time you walk the beach and you're making a difference. You won't save the beach by your actions alone, but you'll help to preserve and protect it, and maybe inspire others to do the same.
It starts with one person... More ⋙
COMMUNITY
There are so many others doing amazing things and making a difference. You can too. It's OK to start small... the important thing is simply to start. To help you get started we've included a small list of people and organizations to educate and hopefully inspire you. Get Started! ⋙
4 ocean - "We're here to clean the ocean and coastlines while working to stop the inflow of plastic by changing consumption habits."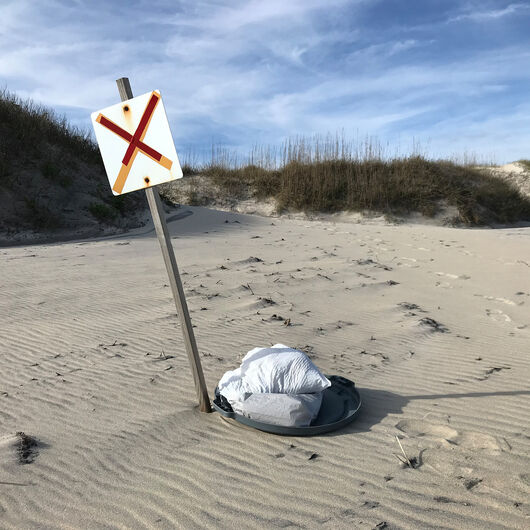 MAILING LIST
I'm interested in hearing about upcoming Outer Banks Beach Cleanups. Please add me to your email list.
Your privacy is important - your info will not be shared with any third parties.